Teaching
I currently teach art to children and ceramics to adults - the former with emphasis on painting and drawing, the latter with an emphasis on "hand-building" and sculpture, informed by my extensive technical knowledge of ceramics as well as of how the discipline threads through art history. Across age groups and demographics, I value the role art education can play in helping students develop their capacities for original thinking while equipping them with the tools to express themselves.
As an assistant handwork instructor the Waldorf School, I'm gaining insight into how craft education in primary schools can serve a broad educational purpose, informed by an understanding of different stages in child development. Waldorf pedagogy emphasizes contact with the most basic organic components of our materials - making thread from wool, for example, and learning about the sheep from which we derived the wool. The importance of contact with the sources of our material in nature informs my vision for the more advanced teaching of fine art and ceramics.
The imperative to "go to the source," has implications for how we connect to our materials, to nature, as well as to our own creative wellsprings. My teaching practice is motivated by an awareness that painting, drawing, sculpting and other forms of making can be modes of inquiry and discovery in their own right.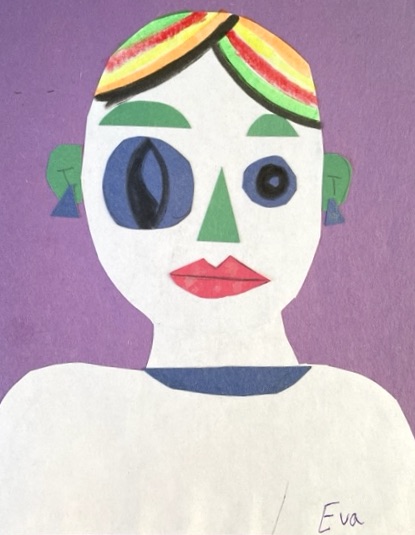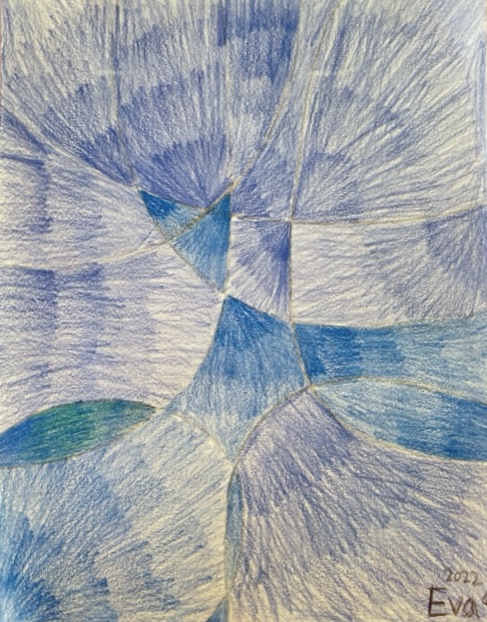 above: student work by students ages 8-9 from activities I led via Zoom with ProjectArt
Advanced/Adult Teaching: Ceramic Hand-Building and Sculpture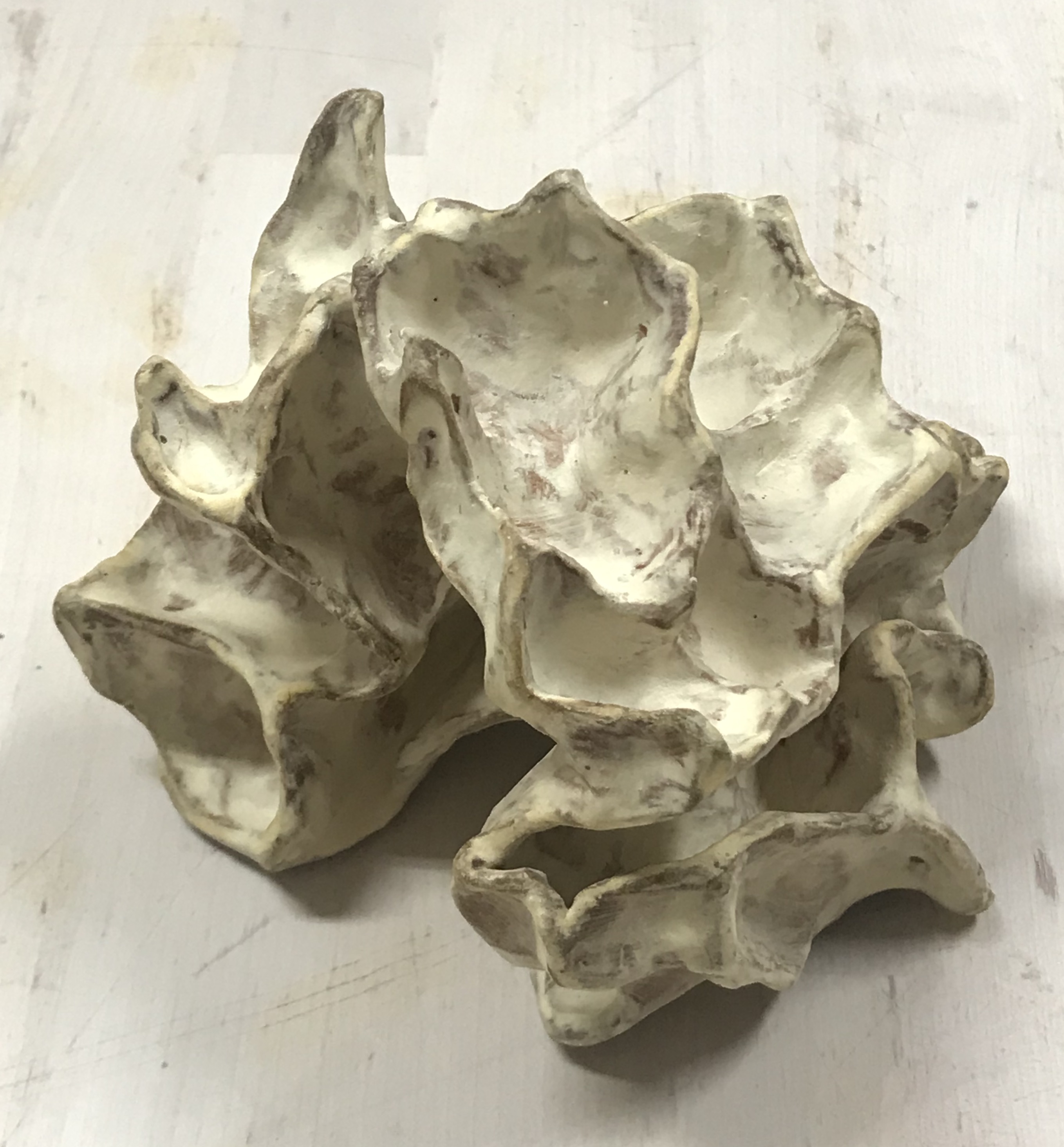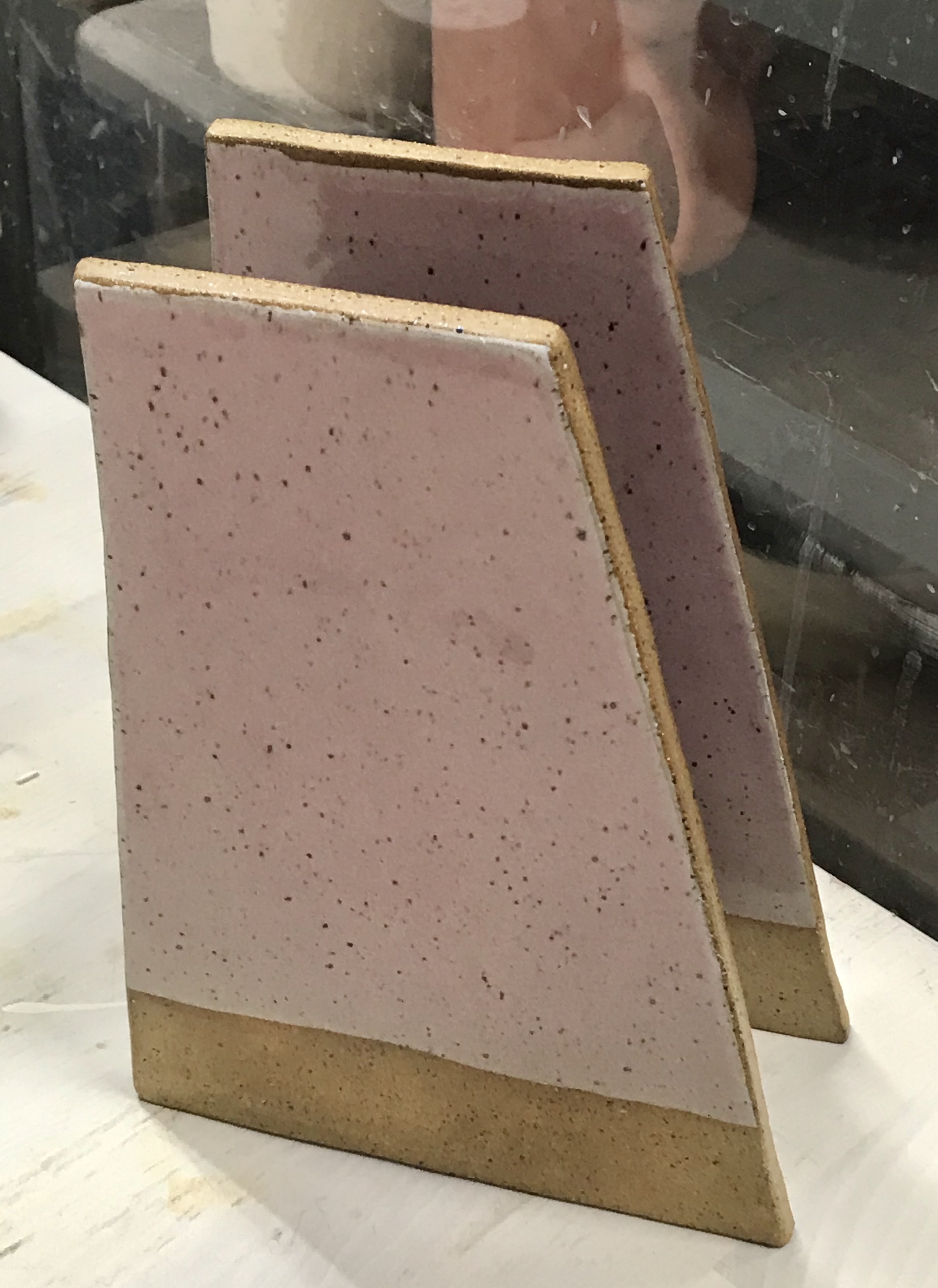 above: works by students, all of whom had little to no experience in hand-building before taking a class with me.
I'm an experienced teacher of ceramic hand-building and sculpture, for which I draw upon my background in art history as well as in years working out of various ceramic studios in New York and at residencies at vibrant ceramics hubs in Colorado and North Carolina. Having written my master's thesis on 20th century ceramic sculpture in the US (and its relationship to the somewhat separate field of sculpture), I'm also equipped to lecture on the topic and to facilitate workshops that integrate lectures on theory/history with related exercises.
For my eight-week adult hand-building courses, I typically spend the first four classes instructing students in exercises in the basic handbuilding techniques, as well as the basics of glazing and firing. The second half of the class I tend to leave open to students to explore their own projects in whatever techniques resonate most with them.
I supplement my tutorials with presentations and digital hand-outs with example images, quotes and selected texts to help students see the broader aesthetic implications for each technique. My goal is to equip students with the techniques and insight to realize their creative visions in clay - whether they favor functional or sculptural work, or a combination of the two.
Week 1: Pinching
Week 2: Coiling
Week 3: Slab-Building
Week 4: Carving
This format for adult classes is readily adaptable to a university course, which, among other things, would have the added component of individual and group critiques. In critiques, I lead with observations before making judgements, aiming to help students more clearly see what it is they're doing.
_____
Painting + Drawing
As well as teaching ceramics and clay sculpture, I'm equipped to teach drawing to advanced high school and adults/university students. In particular, I'm equipped to teach drawing from life, a mode of working I was immersed in as a student, and later "alumni fellow" at the Marchutz School of Fine Arts in Aix-en-Provence, France (read more about the school at bottom). At the school, sessions painting in the landscape and from still-lifes and models in the studio was supplemented by discussions on relevant texts works of art from the caves at Lascaux to the portraits of Giacometti. My understanding of the field of drawing was expanded further through an internship in the education department of The Drawing Center museum in Soho in 2018 (as well as, of course, in the MFA studios at The Pratt Institute, where I earned my master's).
K-12 Teaching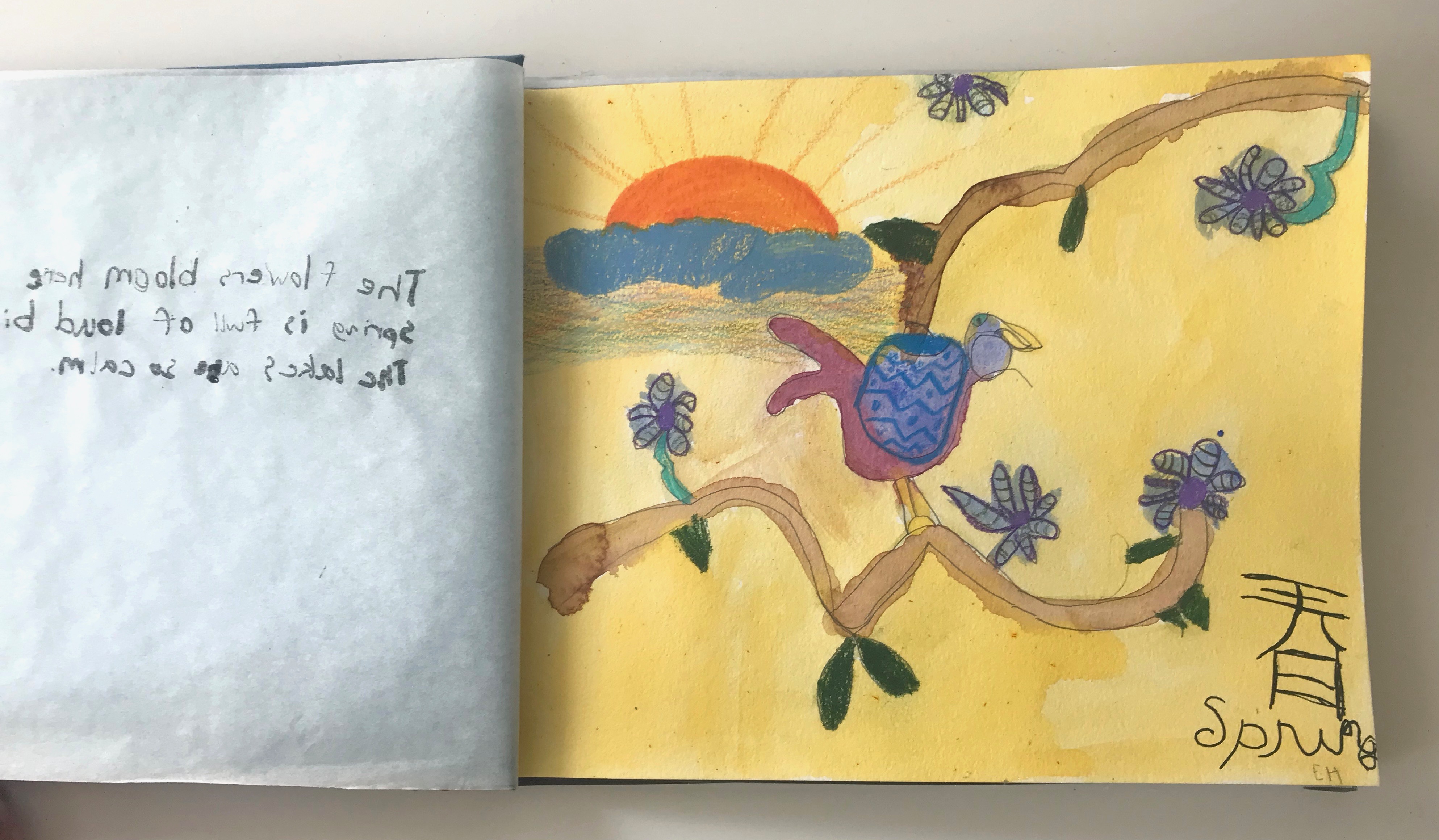 Images of a book handmade by an 8 year old from Goose Grease House's Japanese Woodblock Print Summer Camp. I planned the theme and co-led the camp.
In addition to the experience in Waldorf School pedagogy that I described in the earlier section, I'm experienced leading art activities in conjunction with lessons on historic world cultures to foster cultural and geographic awareness, whether in the context of a museum or other school program. In linking my art activities to lessons on artists and/or cultural movements I aim to familiarize students with how different people have seen the world and/or to help them develop a sense of their own cultural heritages while nurturing their capacities for original expression.
The following instructional art videos I created for children at Goose Grease House of the Arts in Brooklyn inspired by artifacts and artworks from cultures past. Use the password "portfolio" to watch.
Persian Miniature Painting: Art History and Art Activity
The Funeral Banner of Lady Dai (exploring symmetry): Art History and Art Activity
Japonisme: Art History and Art Activity
Color in Greek Statues: Art History and Art Activity
How to Draw What You See
above: 6 year old students' symmetry paintings inspired by the Chinese Funeral Banner of Lady Dai

Where it Began
Of the many places to which I can credit my love for making, studying and teaching art, the most impactful was the Marchutz School of Fine Arts in Aix-en-Provence, France. Whether painting from life or looking together at a painting, we were encouraged to allow our patient observation of the subject to form the basis for judgements and concepts, thereby providing a model for how knowledge is realized and articulated. Marchutz not only gave me the tools to pursue an authentic art practice, the school also made me a much better thinker and writer. It ignited my interest in other experimental schools/artist communities such as Black Mountain College, which also emphasized the role of the arts in a holistic education.