The Lantern Lamp
13 x 8 x 8 in
Bisqued stoneware
The Tadasana Lamp
9.25 x 20.25 in.
Low-fired stoneware with terra sigillata
The Diver Lamp
12 x 6 in
Low-fired terra-cotta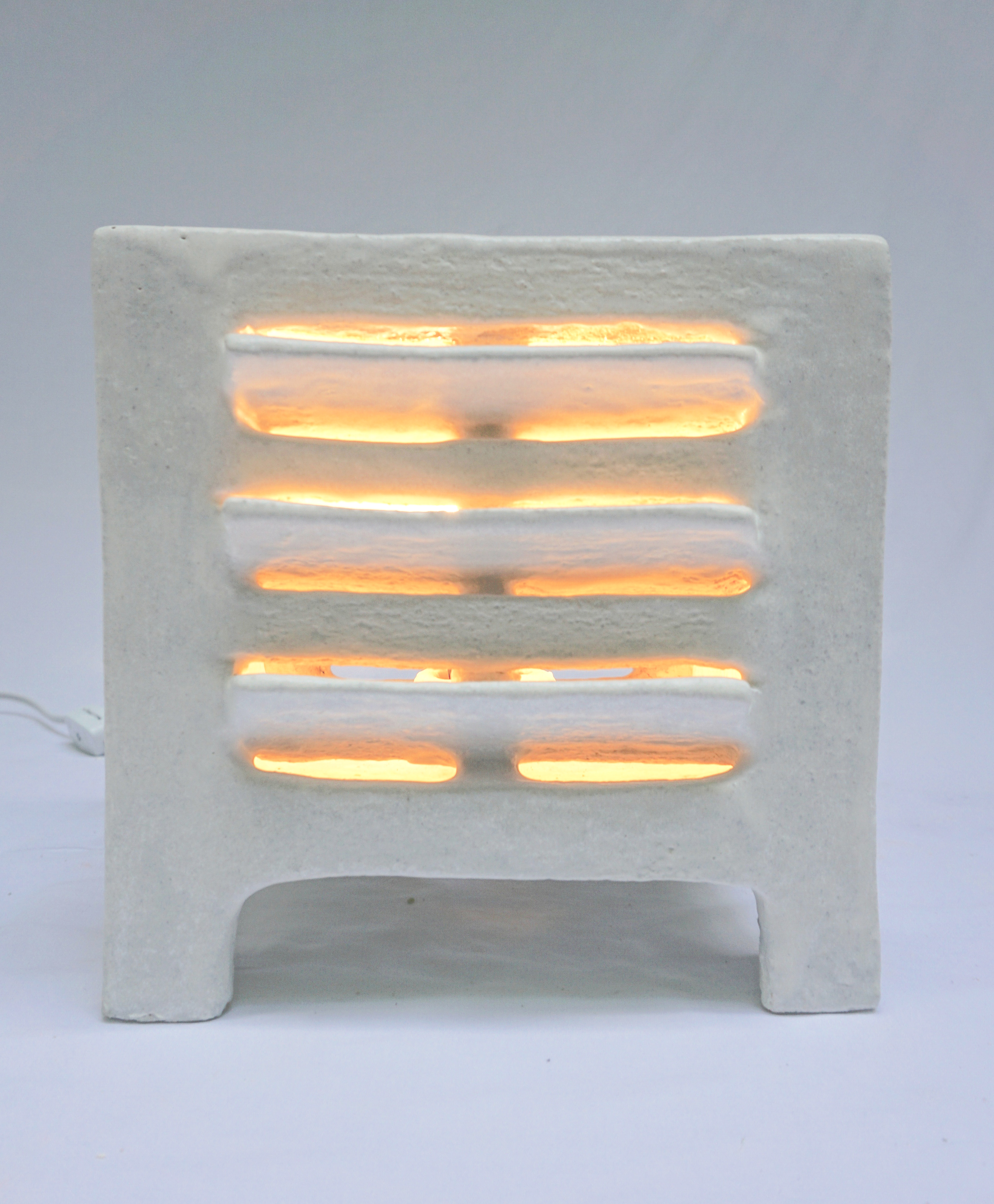 The Ozu Lamp
8 x 8 in
Mid-fired stoneware with matte white glaze
The Lattice Lamp
Low-fired terra-cotta
The Zig-zag Lamp
Stoneware with Porcelain Slip
The Ozu Lamp II


I began making ceramic lamps in March 2020 from my parents' basement, a space with a cement floor dimly lit by overhead lightbulbs, discarded department store lamps and one window. Creating custom lighting not only satisfied my need for a brighter space, I found the works I made also stimulated my imagination and grounded me in my surroundings.

Some of the designs are creature-like, with arms and feet outstretched, light emanating from their cores. Others were inspired by shutters, lattices and other patterns of domestic architecture. All are inspired in some way by the many iterations of light outdoors: light reflected off city walls and silhouetting leaves; light cresting over a mountain or light glowing through apartment shutters. Constructed and fired from various ceramic clay bodies, they introduce the volume and vitality of nature into dwelling spaces.

I plan to launch a collection of ceramic lighting and objects in the next year. All works will be professionally wired at the highest standard with UL-certified hardware. Email katemurphybutler@gmail.com with inquiries into available works.