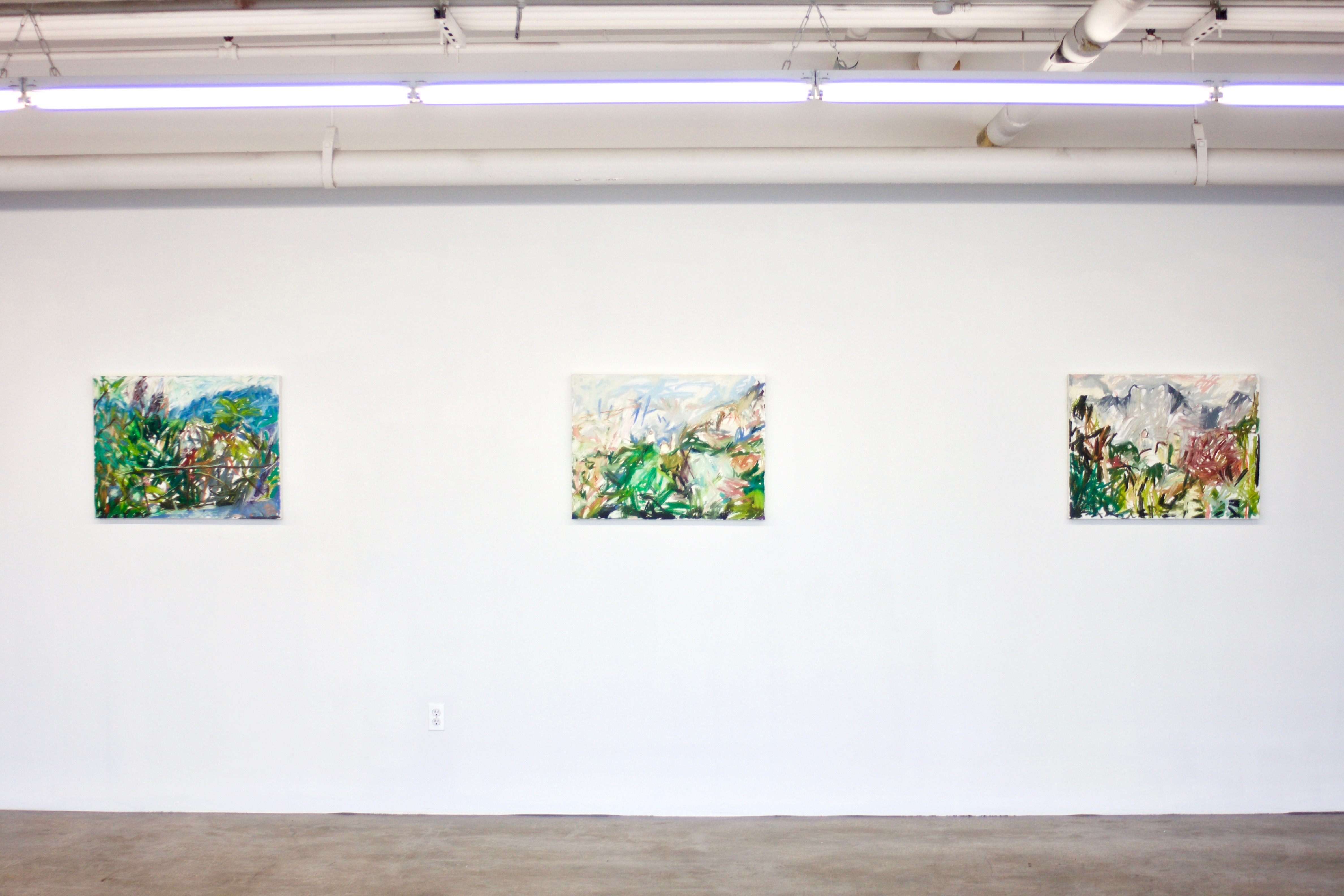 At Which the Flight
September 25 - October 5, 2018, 630 Flushing avenue, Brooklyn
Curated + Organized by Kate Butler
Participating Artists: Jill Brandwein, Oscar Perry, Rowan McNaught, Ben Haggard, Maureen Anderson, John Bartley, Kristin McKinney, Hank Ehrenfried and Madeline Rupard.
_______
Titled after a line of poetry by Wallace Stevens,
At Which the Flight
explored transient and transformative encounters with nature, including artists working in painting, photography and sound.
I produced a catalogue for the exhibition including images of the works, a short essay that I wrote, as well as a selection of poetry by friends and artists on the theme. Download a PDF of the catalogue
here.
In addition to the works pictured here, the show featured an ambient sound piece created by
John Bartley
, who I commissioned to respond to the local industrial "landscape" of the Broadway Triangle (listen to the piece
here
). For the opening reception, electronic musician
Lightbath
performed a set using the sound generated from the converted energy of a plant. View a clip of the performance by clicking
here.

Participating artists hailed from Brooklyn, Southwestern United States, and Melbourne, Australia.